By JASON COMERFORD
George Waggner's The Wolf Man represented a crucial turning point in the history of the American horror film. Universal's series of monster films, beginning in 1931 with the release of Tod Browning's Dracula and James Whale's Frankenstein, had been treated as the redheaded stepchildren of the studio's output, despite their popularity with audiences. Waggner's The Wolf Man was a step towards A-level respectability, with a cast of stars both established (Claude Rains, Bela Lugosi) and upcoming (Ralph Bellamy and, of course, Lon Chaney Jr. as the titular character), and an uncommonly high level of production expertise (previous efforts in the genre were often limited by thrifty budgets).

The Wolf Man, unfortunately, was released in the wake of the attacks on Pearl Harbor; it was a success, but subsequent Universal efforts in the genre weren't given nearly as much studio support. Longevity, however, is the ultimate determination of a film's success, and by that rubric, The Wolf Man is a winner. Curt Siodmak's literate screenplay established practically every tenet of modern werewolf lore and, combined with Joseph A. Valentine's gorgeous, fog-shrouded photography, Vera West's stylish costume design and, of course, Jack P. Pierce's iconic makeup effects, the film remains one of the best-remembered and most-loved horror films of any decade.

As with many studio films of its era, The Wolf Man's musical team went uncredited. The primary composing team behind many classic Universal monster films was Hans J. Salter and Frank Skinner, who combined forces on dozens of scores over the course of several decades, amassing a vast library of musical cues which were often repurposed by the studio in any number of different films. Salter, in a 1978 interview with Preston Neal Jones, explained:

"In musical terms, we stayed within the bounds of tonality and did not try to write anything too complicated. I was somewhat ahead of Frank in terms of harmony and melodic development, having had a formal musical education, which he had not, but I held back a little while he progressed. He was a fine musician and a dependable, hardworking friend. He had come from the field of dance-band music, as a musician and arranger, and it was wonderful to see his ability grow with the job of arranging and writing for films. I can't speak too highly of Frank Skinner. He often did more than he needed to do, such as coming to my rescue when I couldn't finish a sequence on time. He could step in and help me write it."

The Wolf Man's score was one of Salter and Skinner's most durable efforts, built around a foreboding three-note motif signifying the danger of the werewolf, its architectural brevity giving it enormous flexibility while conveying both the threat of the creature and its tragic fate. As journalist Bill Whitaker notes,

The Wolf Man score's most stirring moments are dominated by an ominous three-note figure first heard in the film's highly condensed but extremely effective overture. This warning motif is repeated often and in various forms – most notably in sequences when the werewolf is about to attack, with panicky woodwinds giving way to the trumpets' final warning followed by relentless stalking motions emphasizing winds and strings. And when the attack finally does come, violence quickly consumes the entire orchestra, the three-note figure showing up at the top of it all – a continual reminder of a warning that, as in most such films, always goes unheeded.

Indeed, Salter & Skinner's music for a key scene in the film, "The Kill," was reused in a number of subsequent Universal monster mashes including Frankenstein Meets the Wolf Man (among many others). As with so many scores of its era, the original film recordings of the score to The Wolf Man are long lost, but the score was painstakingly reconstructed by John Morgan in 1994, and given a spirited rerecording by the Moscow Symphony Orchestra under the nimble baton of William Stromberg.





The Moment in Question:
Click [here] to listen to a sample
of "The Kill" from The Wolf Man,
composed by Hans J. Salter,
Frank Skinner, and Charles Previn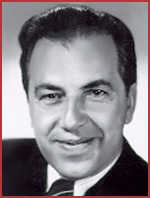 ... ..Hans J. Salter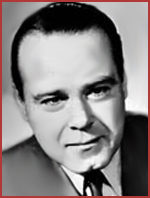 ... ...Frank Skinner

Installment Prize:
A prize will be awarded at the
end of each week through
random drawing from the pool
of participants contributing
comments - Click here for
Week 3 Prize Information


What do you think?
Click here to submit a comment
for this installment.


Awesome Websites!
Hans J. Salter Wikipdedia

Hans J. Salter: A History of Horror
The Wolf Man (Amazon.com)

Next Installment:
Gene Moore is an organist
capable of stirring the soul.
CARNIVAL OF SOULS