By JASON COMERFORD
Less an outright horror film than an eerily foreboding mystery, Robin Hardy's The Wicker Man has retained a cult following ever since its release in 1973. Matinee audiences expecting a Hammer-style gothic chiller were no doubt surprised by the film's challenging mixture of theological conflict and earthy eroticism, as sexually-repressed police sergeant Neil Howie (Edward Woodward) travels to the remote island community of Summerisle to investigate the disappearance of a young girl. The devoutly celibate Howie quickly finds himself challenged and shaken by the defiantly pre-Christian customs of the natives, led by the commanding Lord Summerisle (genre icon Christopher Lee), leading to an unforgettable finale where Howie discovers the true purpose of his visit to the island.
Production of the film was plagued by troubles both financial and creative, leading to the film being released in a bowdlerized 87-minute cut that Hardy and his stars publicly criticized. The film was well-received but the box-office returns were scant, and it slipped into obscurity until several subsequent restoration efforts unearthed Hardy's original cut; the most recent, purporting to be a definitive version, is due for release in the UK later this month.
Hardy's unconventional filmmaking methods extended to the music of the film, contributed by American composer Paul Giovanni with Magnet, a folk-rock group Giovanni put together especially for the project. Giovanni and his team, including the film's associate music director Gary Carpenter, spent six weeks in late summer 1972 researching, writing and recording a series of folk songs based on a wide variety of influences, including medieval English chants, Gaelic folk music, nursery rhymes, and even the poetry of Robert Burns. The lack of a traditional approach mirrors Howie's descent into an unfamiliar world, and the cunning blend of ancient and modern sounds keeps the viewer (and listener) on edge throughout.
An unquestionable highlight of the film and soundtrack is "Willow's Song," as the free-spirited temptress Willow (Britt Ekland) dances nude in a room adjacent to Howie's, driving him into a frenzy with such unambiguous lyrics as, "How a maid can milk a bull! / And every stroke a bucketful." The tug-of-war between Howie's devout Christian ideals and the islanders' polytheistic practices forms the real core of the plot, and Hardy avoids the potentially exploitative elements of the sequence by instead building the tension out of Howie's frustration and discomfort, giving the character a critical test he must pass in order to stay true to his beliefs.
Both placid and teasingly ambiguous, "Willow's Song" has proven to be Giovanni's most enduringly popular composition; artists who have covered it in subsequent years include the Sneaker Pimps (as "How Do"), Isobel Campbell, The Mock Turtles, and Faith and the Muse. The soundtrack to The Wicker Man was first released in a mono version drawn from a music & effects track by Trunk Records in 1998; Silva Screen released a properly restored stereo version in 2002 in the UK, which was subsequently released to US audiences in 2010.


What do you think?
Click here to submit a comment
for this installment.


The Moment in Question:
Click [here] to listen to a sample
of "Willow's Song," composed
by Paul Giovanni and performed by
Leslie Mackie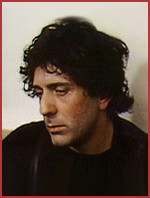 ... ..Paul Giovanni
... ...

Installment Prize:
A prize will be awarded at the
end of each week through
random drawing from all
participants contributing
comments - Prize information
for Week 1 Coming Soon!


What do you think?
Click here to submit a comment
for this installment.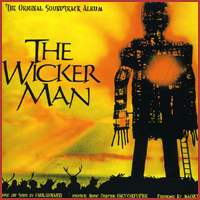 Awesome Websites!
Soundtrack available at SAE




Next Installment:
Ken Wannberg, Rick Wilkins and
Howard Blake hold a séance.
The Changeling