By JASON COMERFORD
John Irvin's 1981 chiller Ghost Story is perched uneasily between the classic, old-school spookers it's clearly inspired by, and the harder-edged horror efforts of its time that it's clearly competing with; at the very least, it's stacked high with a formidable list of talent both in front of and behind the camera. The cast includes a roster of Golden Age matinee idols like Fred Astaire, Melvyn Douglas, Douglas Fairbanks Jr., John Houseman and Patricia Neal, as well as Craig Wasson (in a dual role) and the spectrally sensual South African actress Alice Krige, perhaps best known these days as the Borg Queen in Star Trek: First Contact. And the sterling technical crew included editor Tom Rolf, the legendary cinematographer Jack Cardiff (The Red Shoes, The African Queen) and the visual effects artisan Albert Whitlock, whose extraordinary matte paintings were continually the standard against which all other such efforts were measured.

Ghost Story has all that going for it, and yet, it's mostly a dull, confusing mess. Irvin later excelled with stories of gritty realism (The Dogs of War, Hamburger Hill) but his direction displays no sense whatsoever for the fantastic, and screenwriter Lawrence D. Cohen (whose credits include adaptations of the Stephen King novels Carrie, It, and The Tommyknockers) has the thankless job of distilling Peter Straub's sprawling original novel into a coherent two-hour narrative. (Extensive postproduction tinkering didn't help the film either.) But one element of the film that has unquestionable longevity is the splendidly romantic score by French composer Philippe Sarde. A frequent collaborator with legendary filmmakers including Bertrand Tavernier, Jean-Jacques Annaud and Roman Polanski, Sarde is one of France's best-known, most prolific and most-awarded film composers (or, at least, he was, until Alexandre Desplat showed up); Ghost Story boasts one of its decade's best scores, and it's easily one of the finest efforts in Sarde's long career.

Scored for a large orchestra, as well a battery of percussion, a (uncredited) solo female vocalist and, most importantly, the booming, majestic sounds of a Robert Morton pipe organ, Sarde's music for Ghost Story provides the narrative glue that the film desperately needs, perhaps no more so than a key flashback sequence late in the film that explains the motivation of the story's titular ghost. As the seductive Eva (Krige), knocked out by a blow to the head and presumed dead by the four main characters, is revealed to be alive in a car that's sinking to the bottom of a lake, Sarde unleashes a tremendously demonic waltz for a bellicose brass choir and swirling strings -- thematically unrelated to anything else in the score -- that captures Eva's terrible descent into death. Interestingly, for the final film, director Irvin chose to loop a section of Sarde's tremulous title music over the midsection of the cue, as Eva is revealed to be alive, but the album version of the cue, "Demise," retains Sarde's original composition -- to this writer, a far more startling and appropriate way to capture the scene's true horror.

Sarde's lush, magisterial music for Ghost Story is just about the only thing about the film that still works, and it's deservedly held in high regard by film music fans to this day. MCA Records released a soundtrack recording at the time of the film's release in 1981; Varese Sarabande's 1990 CD reissue is long out of print and highly sought-after on the secondary market, but well worth even the steepest price.

Kenneth Sundberg's exhaustive fan site on Ghost Story was an invaluable resource for the writing of this article, and his meticulous examination of Sarde's music is a must-read.





The Moment in Question:
Click [here] to listen to a sample
of "Demise" from Ghost Story,
composed by Philippe Sarde.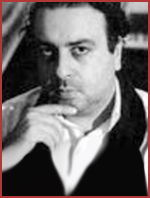 .....Philippe Sarde

Installment Prize:
A prize will be awarded at the
end of each week through
random drawing from the pool
of participants contributing
comments - Prize information
and drawing for Week 3
Coming Soon!


What do you think?
Click here to submit a comment
for this installment.


Awesome Websites!
Philippe Sarde Wikipedia

Ghost Story score (Amazon)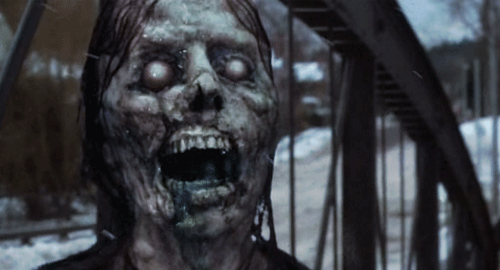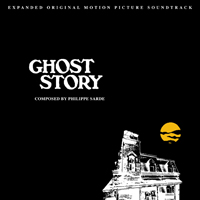 Next Installment:
Jeff Grace doesn't want you
poking around in the attic.
THE HOUSE OF THE DEVIL