By JASON COMERFORD
Composer Marc Shaiman is perhaps best known today as the Tony-winning musical mastermind behind Hairspray, the lively stage musicalization of John Waters' 1988 comedy, as well as a long list of comedies and musicals for film including City Slickers, Sleepless in Seattle, and South Park: Bigger, Longer and Uncut, to name but a few. But Shaiman's very first scoring assignment was in a decidedly different genre: Rob Reiner's 1990 film of the Stephen King novel Misery.
The pool of talent assembled for Reiner's film seemed, at first, to be an odd match. Shaiman had experience as a vocal arranger and accompanist, as well as producing Bette Midler recordings including "The Wind Beneath My Wings" and "From a Distance," but little in the way of composing for film. Reiner was then best known as a television comedian, but his directorial career, in the wake of films including The Princess Bride and When Harry Met Sally, was taking off. Practically every major star in Hollywood turned down the film's lead role until James Caan was cast, as the crippled writer Paul Sheldon, with Kathy Bates, then an almost completely unknown quantity, cast as the deranged nurse Annie Wilkes.
What seemed at first to be an uncomfortable pairing turned into anything but; Reiner's Misery is still one of, if not the finest Stephen King adaptations to date, a nerve-wracking experience powered by Bates' unforgettable, Oscar-winning performance. King's novels frequently derive their gripping power from the internal torments of their characters, an aspect that is difficult, if not impossible, to convey visually; writer William Goldman's fluid scripting successfully conveys both the internal and external conflicts that power the story.
And Shaiman's score, his first, is still one of his finest. In "Marc Shaiman's Musical Misery Tour," a featurette accompanying the film's special-edition DVD release, Shaiman relates his instinctive compositional method, and his preference to play against the onscreen action:
I'm an accompanist… to me, that's how I approach movie scoring. The movie is a singer, and I'm just finding the right countermelodies and chords and rhythms and textures that give a nice foundation. ...Not all music underneath a scene has to be big, open whole notes. You can get movement and motion going on in there if you know that it's going to be placed at a certain volume.
Shaiman's score for Misery treats the onscreen action as a tragic love story of a sort, an unsettling descending figure for piano woven throughout that charges even the most placid scenes with tangible tension; Annie herself is characterized with a pitch-bend motif that seems, as Shaiman notes, to call out her name. One thrilling highlight of the score, "Go to Your Room," ratchets the energy level to a fever pitch, as Sheldon races to return to the room that Annie has locked him into; the bustling, staccato cue is a critical component of one of the film's most hair-raising sequences. (And Shaiman's sense of wicked humor pokes through in the film's infamous "hobbling" scene -- it's scored with Liberace's performance of Beethoven's "Moonlight" sonata!)
It is to the genre fan's everlasting consternation that neither Reiner nor Shaiman has returned to the genre since, but Misery is perhaps a highwater mark neither felt compelled to reach for again. 30 minutes of Shaiman's score was released on CD by Bay Cities in 1990; the disc is now out of print, but easily found on the secondary market.





The Moment in Question:
Click below to listen to a sample of
"Go to Your Room," composed by
Marc Shaiman. [clip]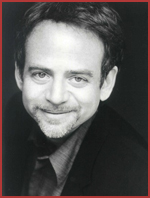 ......Marc Shaiman

Installment Prize:
A prize will be awarded at the
end of each week through
random drawing from the pool
of participants contributing
comments.
Week 1 Prize Information


What do you think?
Click here to submit a comment
for this installment.


Awesome Websites!

Next Installment:
David Lee has a very bad dream.
THE MASQUE OF THE RED DEATH