By JASON COMERFORD
The directorial debut of the Italian director/cinematographer Mario Bava, Black Sunday (La maschera del demonio, also known as The Mask of Satan), remains a true milestone in the annals of horror cinema. Bava, who by 1960 had completed three films (without credit) for directors who had abandoned their productions, leapt at the chance to assume directorial duties on a film of his own, and chose to freely adapt a Nikolai Gogol short story called "Viy" for his debut. Black Sunday also made a star out of British actress Barbara Steele, whose subsequent appearances in a number of genre entries made her one of filmdom's most iconic scream queens.

One of three 1960 films which raised the bar on both transgressive story themes as well as onscreen violence (the others being Alfred Hitchcock's Psycho and Michael Powell's Peeping Tom) Black Sunday is gorgeously atmospheric and genuinely chilling, and continues to influence filmmakers to this day; Francis Ford Coppola recreated a few scenes from it almost shot-for-shot in Bram Stoker's Dracula in 1992, and Tim Burton helped himself to several of the film's key images for his Sleepy Hollow in 1999.

For American audiences in the early 1960s, however, Black Sunday was a considerably different experience. American International Pictures, shocked by the film's brutality, trimmed three minutes of gore and other "objectionable" content, and replaced the moody, subdued original score, by composer Roberto Nicolosi, with a brassier and more emphatic effort from their regular composer Les Baxter, whose "exotica" recordings were a popular staple on turntables across the country. Nicolosi's music, in the original Italian version of Black Sunday that is now the most commonly seen, supports the onscreen action with restraint throughout, letting the mayhem speak for itself and often deferring to silence in favor of the film's eerie, windswept sound design. Mario Bava authority Tim Lucas, in his liner notes for Digitmovies' 2005 restoration of Nicolosi's score, relates:

Orchestrated by Pierluigi Urbini, Nicolosi's music was applied to La maschera del demonio sparingly, leaving much of the film's macabre atmosphere to baleful winds and other macabre manifestations of the sound editor. Curiously, some important action scenes -- such as the climactic fist-fight between Andrej (John Richardson) and Javutich (Arturo Dominici) -- were accompanied by no music whatsoever. Nevertheless, Nicolosi scored an unquestionable triumph with the sweepingly romantic "Tema di Katia" ("Katia's Theme") which accompanies the first meeting of Andrej and Princess Katia (Barbera Steele) and is woven throughout later scenes as a leitmotif of tenderness and tragedy.

Les Baxter, on the other hand, whipped up his usual attention-grabbing style into a characteristic frenzy, and his music for Black Sunday charges the film with dynamism and motion, the score a considerably more active participant in the onscreen action. Lucas continues:

When AIP acquired the English language rights to La maschera del demonio, they instructed house composer Les Baxter (1922-1996) to rescore the movie to make it "sound less Italian." No would would realise this till decades later but Baxter's score actually made liberal use of Nicolosi's themes, lending them the fuller orchestration which the film's Italian producers could not afford, and leaving almost no scene unscored. Particularly conspicuous in the AIP soundtrack are reiterations of "Tema di Katia," which Baxter subsequently copyrighted as "Katia's Theme" under his own name and released as the title track of his November 1960 "exotica" album The Jewels of the Sea.

One of Black Sunday's most iconic scenes showcases the two composers' very different scoring approaches. Led into a dark crypt by the evil Javutich, a traveling doctor named Kruvajan (Andrea Checchi) is trapped in the deadly gaze of the entombed witch Asa (Steele), who slowly pulls him into the kiss of death which will enable her resurrection. Nicolosi's cue for the scene, heard on the Digitmovies release as the second half of the cue "La carrozza nera," alternates between total silence and a series of stairstepping tremolo chords for strings with gentle punctuation from woodwinds, subtly raising the tension as Asa draws the doctor towards his doom. Baxter, on the other hand, scores the entire sequence as one continuous musical setpiece, pulling out all the stops with hysterically swirling strings, percussive elements including timpani and snare, and vigorous, stabbing figures for brass.

Intriguingly, the original AIP version actually includes music from both scores, despite crediting only Baxter for the music. In the AIP soundtrack, a few bars of Nicolosi's score are heard over Asa and Kruvajan's fatal liplock; Baxter's cue for the scene, heard as "Kruvajan/Asa Alive" on Kritzerland's recent limited-edition CD, plays without the Nicolosi material in that particular spot, leading this writer to surmise that the needledrop was an editorial substitution necessary to create the proper synchronization. Which score works best? Who's to say, really? At the very least, Nicolosi and Baxter's scores make for a fascinating comparison, each with their own merits and drawbacks. And regardless of the music, Black Sunday still stands tall as one of the best horror films ever made.

Special thanks to Tim Lucas for his assistance in the preparation of this article. Lucas' definitive biography of the director, Mario Bava: All the Colors of the Dark, is an essential addition to any film library.




The Moments in Question:
Click [here] to listen to a sample
of "La carrozza nera," composed
by Roberto Nicolosi
Click [here] to listen to a sample
of "Kruvajan/Asa Alive," composed
by Les Baxter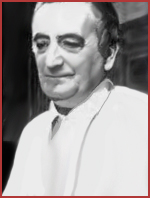 ... Roberto Nicolosi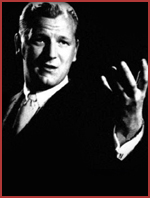 ... ...Les Baxter

Installment Prize:
A prize will be awarded at the
end of each week through
random drawing from the pool
of participants contributing
comments - Click here for
Week 3 Prize Information


What do you think?
Click here to submit a comment
for this installment.
Awesome Websites!
BLACK SUNDAY Kritzerland at SAE

BLACK SUNDAY Digitmovies at SAE



Next Installment:
Harry Manfredini goes down swinging.
FRIDAY THE 13TH: THE FINAL CHAPTER